Groupe GM, one of the leading international amenities actors, is launching a new Organic Bath Line, n.ki. The n.ki amenity range is fully in line with Groupe GM's Care About Earth program and contributes to the corporate effort to lower its impact on the environment.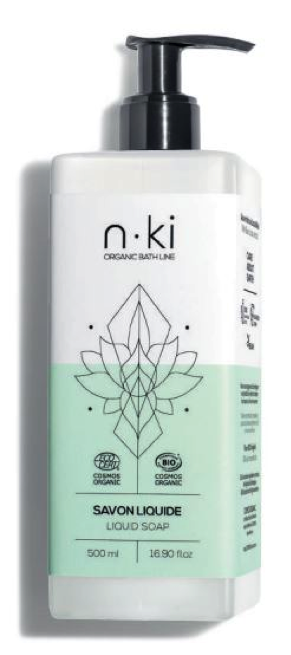 Designed to address the latest cosmetics and environment requirements, the n.ki line restores the balance between senses, body, and mind by drawing on the benefits of Blue Lotus. The new line demonstrates an environmental consciousness committed all along the production chain, from the selection of natural origin ingredients, some of which come from organic farming, to its responsible packaging.
Used since ancient Egypt for its regenerating, relaxing and soothing properties, the Blue Lotus enriches this amenity line which is certified COSMOS by Ecocert. As an ultimate symbol of purity and freshness, this delicate flower is associated with organic aloe vera. By delivering a genuine moment of comfort for guests, n.ki rebalances the harmony between the body, the senses and the mind. Its fresh and reassuring fragrance, with floral and woody undercurrents, creates a sense of deep well-being and serenity within.
As an organic certified vegan amenity line, the n.ki products are formulated without any animal origin ingredients, and with at least 98% of natural origin ingredients. Featuring the 500ml Ecopump dispenser for hair & body gel and liquid soap, the n.ki amenity range is fully in line with Groupe GM's Care About Earth program. With this launch, Groupe GM strengthens its commitment to developing products in a way that reduces their impact on the environment and thus contributing to environmental sustainability for generations to come.
Laurent Marchand, President of Groupe GM, commented "We are very excited to be reinventing n.ki, Organic Bath Line.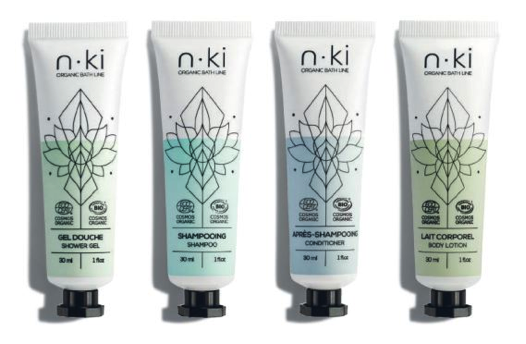 Carefully crafted to embody a subtle combination of nature and well-being, we believe this new amenity line is the perfect addition to enhance the precious element of serenity for hotel guests. This vegan amenity line adheres fully to the values of our Care About Earth and we are looking forward to bringing it to hotels worldwide."
The new collection offers a wide range of amenities, including Shower Gel, Shampoo, Conditioner, and Body Lotion. These products are available in 30ml tubes, which are 90% plant based with a 100% recycled cap. Hair & Body Gel and Liquid Soap are available in 500ml Ecopump dispenser, 100% plant-based from sugarcane with bio-resin pumps and the line is complemented with 20g soap, wrapped in paper.
Discover all the brands offered by Groupe GM at: http://www.groupegm.com/ – or alternatively contact your local distributor.